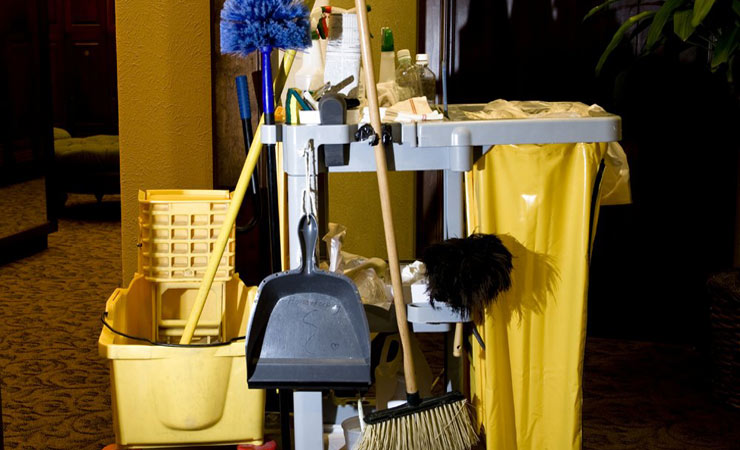 Janitorial Services for Metro Atlanta Commercial Properties.
Are you looking for a detailed-oriented janitorial company to provide you ongoing cleaning and maintenance? At Superior Carpet Cleaning & Janitorial, we strive to provide our Metro Atlanta commercial clientele the most thorough janitorial services in the industry.
Routine Cleaning & Maintenance
Whether you're looking to enhance the overall cleanliness of your office space or spruce things up a bit for your next big client meeting, establishing a routine cleaning and maintenance schedule is a must. Our commercial cleaning services, which are based in Douglasville, GA are available in Metro Atlanta and just about everywhere in between, are assured to work around your schedule to provide you the detailed clean you are in search of.
After-Hours Janitorial Services
Do you work in a government or other facility that requires after-hours office cleaning? Our standard janitorial services are offered at night so they don't interfere with the daily activities of your office or its employees.
Servicing Atlanta & Surrounding Areas
whether you need a daily, weekly, monthly or just a one-time clean up, with Superior Cleaning & Janitorial you're guaranteed to receive affordable, top quality service.
Superior Cleaning & Janitorial is a professional, licensed, bonded and insured company that has built its reputation by being operated with honesty and integrity.
Get more information about our commercial cleaning services.
It's easy to get started
Schedule a free, no-obligation consultation. Contact us by phone at (678) 949-7326.
You can also fill out our online form to schedule an appointment.
Available Services
General and detailed office cleaning
Commercial kitchen cleaning
Windows glassing and washing
Commercial carpet cleaning
Wood, marble, granite, tile and grout floor cleaning
Contact Us For Services
Douglasville GA
Request a Free Estimate