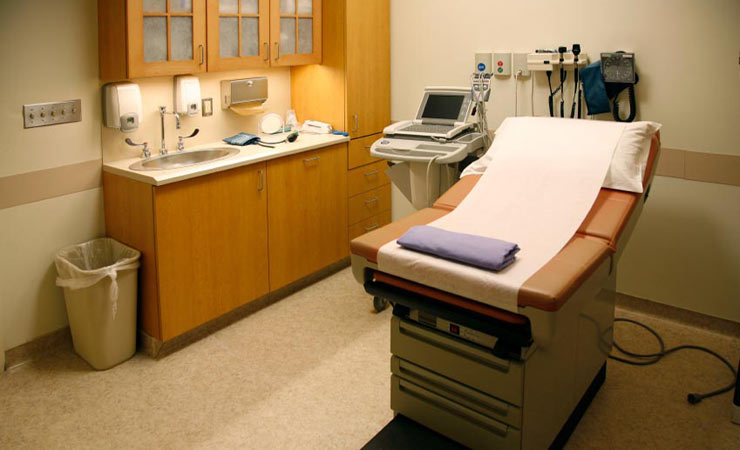 Commercial Cleaning for Metro Atlanta Hospitals & Medical Facilities
Superior Cleaning & Janitorial's hospital cleaning services can make a huge difference, almost completely eliminating the risk of the spread of disease and infections. Our healthcare cleaning teams focuses on sanitation and hygienic cleaning to limit healthcare-associated infections and provide a healthful environment for patients and staff members alike.
Hospital Cleaners Committed to Sanitation & Decontamination
We offer a variety of janitorial services to suit the needs of hospitals, nursing homes, medical practices, laboratories and other healthcare facilities. Each member of our hospital cleaning teams goes through OSHA training and blood-borne pathogen training to provide the highest level of sanitation.
Our cleaning services are performed in full compliance with HIPPA, using two cleaning systems to prevent cross-contamination within a medical practice. We can also provide green cleaning solutions that help your facility maintain a cleaner environment without negatively affecting your indoor air quality.
Our Hospital Cleaners Do it All
Superior Cleaning & Janitorial's hospital cleaners can clean every part of a healthcare facility, including patient rooms, offices, waiting areas, break rooms, eating facilities, and restrooms. From hospital housekeeping to deep cleaning, our team provides the commercial cleaning services needed to complement your hospital sanitation efforts.
Give your medical facility the protection it needs!
Schedule a free, no-obligation consultation. Contact us by phone at (678) 949-7326.
You can also fill out our online form to schedule an appointment.
Available Services
Sanitation & Surface Disinfection
Hospital Housekeeping & Janitorial Services
Waste Removal & Recycling
Commercial Floor Cleaning
Contact Us For Services
Douglasville GA
Request a Free Estimate