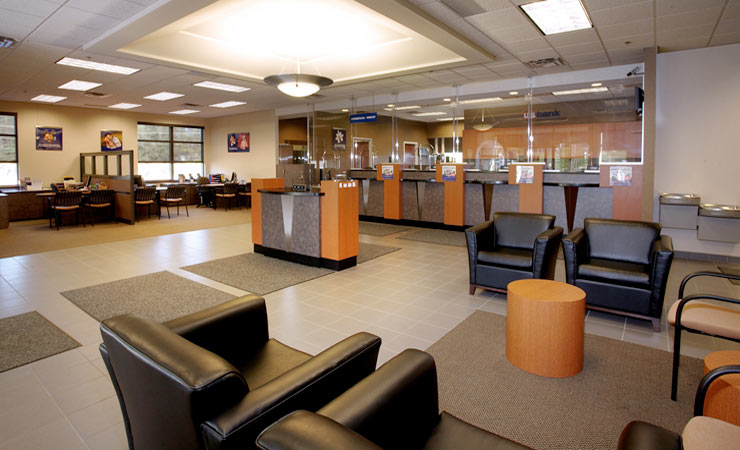 Expert Bank Cleaning Services by Superior Cleaning & Janitorial
At Superior Cleaning & Janitorial, we understand that our bank cleaning services are about more than giving you sparkling windows and an immaculate interior. We are helping you establish your bank or credit union's brand, ensuring your establishment makes a great impression on customers – as a professional bank they can trust.
Similarly, we know that our clients need to be able to trust our commercial cleaning crews. We take our clients' trust very seriously and do all we can to ensure that our cleaning teams will reflect well on both of our businesses.
You want your customers to walk into a clean, professional facility that positively reflects the image of your bank. The Superior Cleaning & Janitorial team of experienced workers will ensure that your credit union or bank is neat and welcoming to all of your customers with our complete range of commercial cleaning services.
Commercial Bank Cleaning Centered on Reliability & Integrity
Our bank cleaning contracts are customized to fit your bank's needs, schedule and convenience. We also use an ongoing quality assurance program to ensure our high commercial cleaning standards are always upheld.
Superior Cleaning & Janitorial and our employers are committed to honesty, integrity and high-quality work. We are completely insured and bonded, and each of our employees must pass a screening process that includes drug tests and background checks. Request a bank cleaning price quote to learn more about how our credit union and bank cleaning services can help you make the best impression.
It's easy to get started
Schedule a free, no-obligation consultation. Contact us by phone at (678) 949-7326.
You can also fill out our online form to schedule an appointment.
Available Services
Contact Us For Services
Douglasville GA
Request a Free Estimate